The pleasure map
Nalezeno 3 produkty
The easy-to-use format and clear, uncluttered cartographic style of this map book are designed to make finding a place in Cairo a pleasure. The book features overlapping pages, indexes of street names and places of interest, and symbols highlighting notable landmarks and useful locations.
Doprava: neudáno
Dostupnost:
do 10 dnů
Více

informací
`there are half a million more women than men in this unhappy country of ours . . . So many odd women - no making a pair with them.' The idea of the superfluity of unmarried women was one the `New Woman' novels of the 1890s sought to challenge. But in The Odd Women (1893) Gissing satirizes the prevailing literary image of the `New Woman' and makes the point that unmarried...
Doprava: neudáno
Dostupnost:
do 28 dnů
Více

informací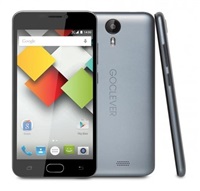 QUANTUM 3 500 - The world of entertainment and multimedia is at your hand New smartphone combines modern design, comfort of use and high quality of sound and image. Convenient, 5 inch HD screen with resolution 1280 x 720 pix, made in IPS technology provides ideal projection of colours and wide viewing angles. Larger screen proves useful when browsing websites, writing te...
Doprava: neudáno
Dostupnost:
skladem
Více

informací