The pleasure map
Nalezeno 3 produkty
An engaging, accessible guide to educating yourself in the classical tradition. Have you lost the art of reading for pleasure? Are there books you know you should read but haven't because they seem too daunting? In The Well-Educated Mind, Susan Wise Bauer provides a welcome and encouraging antidote to the distractions of our age, electroni...
Doprava: 127 Kč
Dostupnost:
skladem
Více

informací
`there are half a million more women than men in this unhappy country of ours . . . So many odd women - no making a pair with them.' The idea of the superfluity of unmarried women was one the `New Woman' novels of the 1890s sought to challenge. But in The Odd Women (1893) Gissing satirizes the prevailing literary image of the `New Woman' and makes the point that unmarried...
Doprava: neudáno
Dostupnost:
do 28 dnů
Více

informací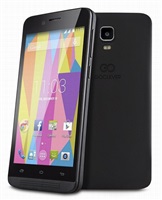 QUANTUM 450 LTE First sprinter with 4G LTE by GOCLEVER! INTERNET ACCELERATES! Never before has viewing content on the Internet been such a pleasure! With support for LTE FDD Band 07/03/20 QUANTUM 450 LTE will provide a modern and the fastest wireless data standard. From now on, in the blink of an eye, you can load any web page, easily download and send all kinds...
Doprava: neudáno
Dostupnost:
skladem
Více

informací