Cool guide london
Pro vyhledávací frázi Cool guide london jsme na našem vyhledávači našli 7 výsledků. Nenašli jste přesně to, co jste hledali? Zkuste frázi Cool guide london trochu pozměnit a opět zadat do vyhledávacího pole. Pevně věříme, že produkt, který hledáte v naší nabídce na srovnávači CoChceš.cz naleznete!
Nalezeno 7 produktů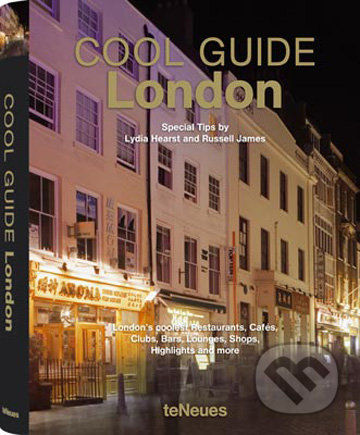 It doesn't matter if you're London born or just passing through, this happening guide chronicles the hottest places to hang out in the UK's capital of groove. Find out where local hipsters acquire their gear, have a snack or otherwise live it up. This handy guide profiles the brand new as well as the established bastions of hipdom. Plugging into the fashion-forward insigh...
Více

informací
Unruffled elegance and sophistication are the key elements to "cool hotels". Our sense of luxury and our expectations have become ever more heightened during our hours of leisure. We are aware of our everyday environments and strive to refine our living spaces aided by the relentless pouring of the media. The world is all about creating our own environment. What choice mu...
Více

informací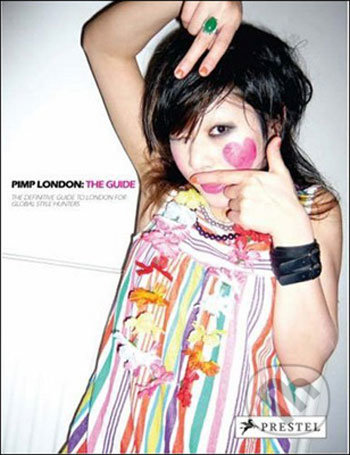 Within hours after hitting the streets, the bimonthly edition of "PIMP" is already in the hands of Britain\'s cool hunters looking to find out about the latest guerrilla artist, fashion style, underground club or hot new band. Now, the staff of "PIMP" offer unrivalled access to one of the world\'s most exciting cities. For young style-setters on the move who want to find ...
Více

informací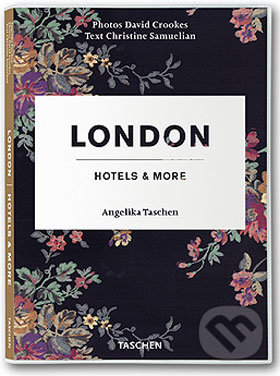 Such a big, hectic, and crazy city as London isn't easy to navigate unaided, which is why anyone planning a trip there should grab this invaluable guide. A wide selection of hotels, from classic to designer, gives a perfect variety to choose from, whether it's the Dorchester in Mayfair, the Soho Hotel, a Notting Hill\'s Lennox Hotel or Eleven Cadogan Gardens in Chelsea. A...
Více

informací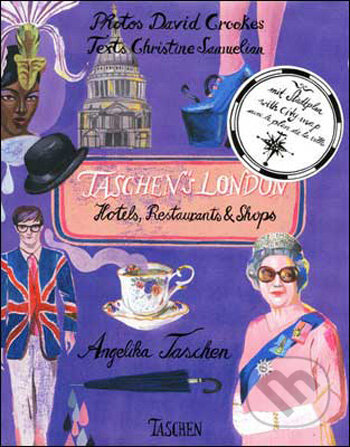 From Dickensian charm to modern cool, London has it all–and this guide will help you find it. With a selection of stylish hotels, from classic to designer; antique markets, vintage stores and the hippest boutiques; and all the best of the capital\'s restaurants, bars, tea rooms and pubs, Angelika Taschen\'s compact compendium is a must for the discerning traveller. Highli...
Více

informací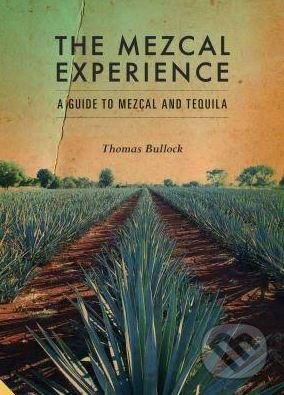 The definitive guide to Mexico\'s best kept secret; Mezcal. Unlike its infamous offspring tequila, until recently you would have had to take a trip to Mexico to try this intriguing spirit. But with 'Mezcalerias' popping up everywhere from New York City to London, Tokyo and beyond, and mezcal increasingly seen on the menus of the most discerning and hippest bars, the agave...
Více

informací
Just by looking at the luxurious hotels and retreats in this book, holiday mood and relaxation sets in. The lushly-illustrated volume from the Review Books series presents outstanding and unique getaways all over the globe—some still undiscovered. Over almost 300 pages, Best Unique Hotels & Retreats presents absolute highlights of the hospitality industry and br...
Více

informací