Rooms for kids
Pro vyhledávací frázi Rooms for kids jsme na našem vyhledávači našli 7 výsledků. Nenašli jste přesně to, co jste hledali? Zkuste frázi Rooms for kids trochu pozměnit a opět zadat do vyhledávacího pole. Pevně věříme, že produkt, který hledáte v naší nabídce na srovnávači CoChceš.cz naleznete!
Nalezeno 7 produktů
Our work habits are changing. More and more people, especially liberal professionals and those who have creative occupations, choose to work away from the crammed and impersonal offices of their companies. The alternative, the office at home, has slowly become the favored solution for those who cannot practice their profession within rigid hierarchical structures or for t...
Více

informací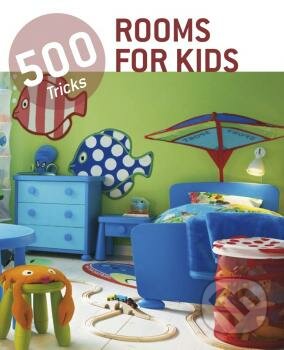 Děti potřebují svůj vlastní prostor, kde si mohou hrát, bavit se a pouštět uzdu vlastní fantazii, ale také potřebují místnost, v které mohou spát a snít. V této obrazové knize najdete inspirace k vytvoření dokonalého pokojíčku pro děti každého věku.
Více

informací
Each volume focusses on one of the key factors that play a role in decoration - Color, Storage, Accessories, Lighting, Flooring and Materials or on different kinds of houses or spaces - Rooms for fun, Rooms for kids or Urban apartments.
Více

informací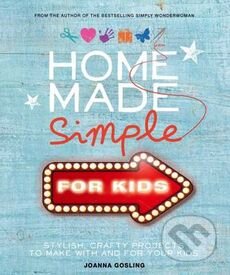 Want some original, stylish and inexpensive projects to make for your children\'s rooms? Want to get creative (and a bit messy!) with your kids? Help is at hand with Joanna Gosling\'s guide to simple, stylish crafting. Divided into 2 sections it covers:Inspirational projects to make for the home, to tame the inevitab...
Více

informací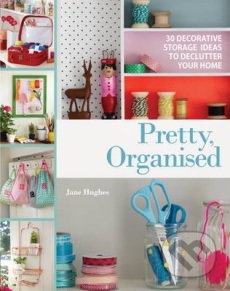 Whether you live in a small flat or a sprawling house on several floors, knowing where everything is and having a place for it all will not only make it feel like home, but will make your home a more inviting place to live. While we need to find and use all the space we have for optimum storage, we also want it to look pretty and stylish. Pretty, Organised is the u...
Více

informací
In their latest book, the Petersiks share their new ideas, projects, and home makeovers along with clever design solutions from other inspiring homes too, proving that beautiful rooms can be functional as well. Lovable Livable Home is packed with advice to help readers create and decorate a home that works for every family member. Just because you have kids ...
Více

informací