The modernist house
Pro vyhledávací frázi The modernist house jsme na našem vyhledávači našli 9 výsledků. Nenašli jste přesně to, co jste hledali? Zkuste frázi The modernist house trochu pozměnit a opět zadat do vyhledávacího pole. Pevně věříme, že produkt, který hledáte v naší nabídce na srovnávači CoChceš.cz naleznete!
Nalezeno 9 produktů
The Modernist House is a global survey of 100 houses, covering an astonishing array of architects, cultures, styles, materials and designs. This collection ranges from the iconic masterpieces of the early twentieth century to today's manifestations of this revolutionary movement. The houses are presented in chronological order and each entry features a full-page image wit...
Více

informací
Featuring more than fifty major projects designed, commenced or completed in the last four years, "21st Century House" looks at diverse visions of the modern house and sets them in the context of the technological and aesthetic concerns of today\'s architects. Packed with illustrations and featuring detailed architectural drawings for every project, "21st Century House" c...
Více

informací
Virginia Woolf's last novel, in equal parts a triumphant celebration and witty mockery of 'Englishness', Between the Acts is edited by Stella McNichol, with an introduction and notes by Gillian Beer in Penguin Modern Classics.Outwardly a novel about life in a country house in whose grounds there is to be a pageant, Between the Acts is also a striking evocation of English ...
Více

informací
As the world gets smaller and our travel options get broader, we need all the help we can get to make a decision we will not regret. HIP HOTELS ATLAS offers a vast range of unforgettable experiences across six continents. Every one of the hotels featured is a dream come true. All combine fabulous design, incredible architecture and heartstopping locations. From aristocrat...
Více

informací
Hailing from Vienna, Rudolph Michael Schindler (1887-1953) emigrated to Chicago in 1914, like his lifelong friend and rival Richard Neutra. Eventually hired by Frank Lloyd Wright to work in Los Angeles, Schindler took cues from notions found in Cubism and the International Style to shape his unique vision: a style he called "space architecture," combining geometrical shap...
Více

informací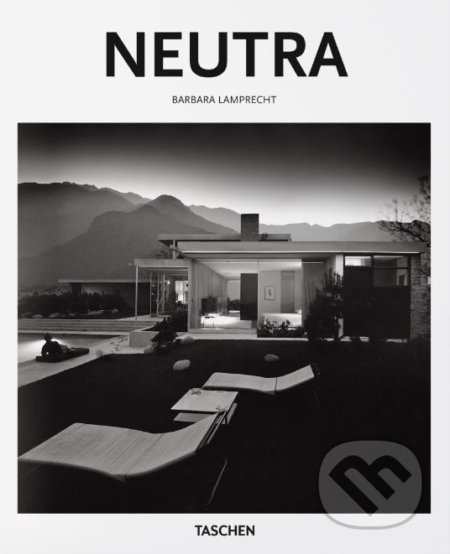 In the architecture of Richard Neutra (1892–1970), inside and outside find their perfect modernist harmony. As the Californian sun glints off sleek building surfaces, vast glass panel walls allow panoramic views over mountains, gardens, palm trees, and pools.Neutra moved to the United States from his native Vienna in 1923 and settled in Los Angeles. He displayed his affin...
Více

informací
In 2006, architectural designer and curator Adam Stech embarked on a photographic project to document the best Modernist architecture around the globe. Twenty-five countries and more than a decade later, the fruits of that monumental project are gathered in this impressive collection covering nearly a century of architectural history. Driven by a passion for rediscovering...
Více

informací
Since the early twentieth century, Latin America has been home to some of the most compelling architecture - from the large-scale and otherworldly civic structures of the Brazilian Oscar Niemeyer to the more intimate work of Mexico\'s Luis Barragan. In her new book "Latin American Houses", historian Mercedes Daguerre shows that this tradition of architectural innovation l...
Více

informací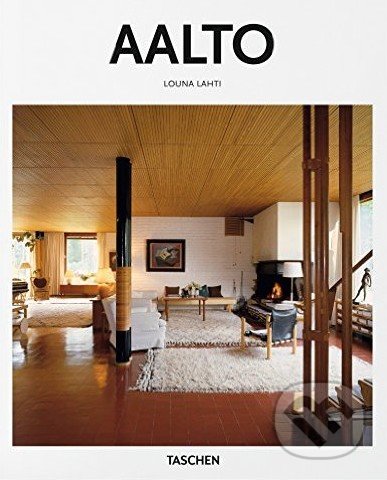 Alvar Aalto (1898–1976) made a unique modernist mark. Influenced by both the landscape and the political independence of his native Finland, he designed warm, curving, compassionate buildings, wholly set apart from the slick, mechanistic, geometric designs that characterized much contemporary European practice. Whether a church, a villa, a sauna, or a public librar...
Více

informací