Compendium of celtic crafts
Nalezeno 4 produkty
An accessible, beautifully designed introduction to Celtic art, written by the world expert, this book offers a carefully chosen sequence of 250 masterpieces ranging from the fifth century BC to the eighth century AD. The great variety and full range of Celtic artistic production is represented – from stone sculptures, terracotta vases and iron swords to amber neck...
Více

informací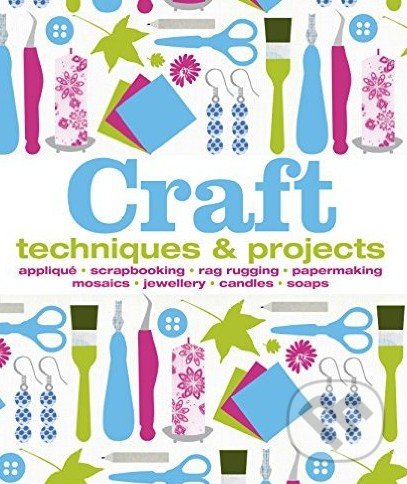 From textile crafts to beadwork and soap making to glass work, Craft is the most comprehensive compendium on the market crammed with more than 50 contemporary projects and over 300 techniques for crafters of all abilities. Follow step-by-step photographs, simple text and advice on the tools and materials you need to create your own beautiful objects from a wide range of d...
Více

informací
Crochet is the go-to crochet compendium, with more than 80 crochet projects, from simple flower blankets to crocheted baby bonnets and chunky scarves. Crochet uses step-by-step techniques and photography to cover basic stitches, such as chain stitches and treble crochet, and includes helpful practice projects to build your confidence, before embarking on more adven...
Více

informací